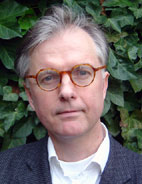 More details

Objective
Sharing knowledge is better than having it.
To simplify complexity as an information designer and information architect, utilizing my extensive skills in electronic documentation authoring, user experience design, hypermedia design, navigation research, interaction design, editing and prototyping. The focus is on the information artifact with an optimal usability and rich content supported by the specific atttributes of interactive and adaptive digital media.
Experience
[2003 - present] Founder of BogieLand: Information Design & Information Architecture Company
[2001 - 2003] Information Architect/User Experience Lead - Razorfish Europe (Amsterdam)
[2000 - 2001] Head of Information Design and Usability - Razorfish Inc. (Amsterdam)
[1997 - 2000] Corporate Web Architect/B2B e-Commerce Consultant - SRC Caledon Business Technologies
[1990 - 1997] Information Designer/Documentation Engineer - Informaat
[1988 - 1990] Interaction Manager - Institute for Interaction Management (an initiative of Philips, Sony, NFTVA, Enter Training, and the University of Amsterdam)
[1985 - 1988] Designer and Developer of Automated Testing Systems for Second Language Learning
[1980 - 1995] Teacher Second Language Acquisition - Amsterdam Community College
Projects & Clients
Multiple information, interface, and experience design projects for local, regional and global industries, such as automotive (Nissan), healthcare (McKenzie Institute International), insurance companies (Delta Lloyd), pension funds (PGGM), transportation companies (Dutch Railways), telecom (Vodafone), software industries (IBM, Nokia, SDL Tridion), dot.com (eBay), publishing (Elsevier Science), retail (KBB), government (Ministery of Justice), banking (ABN Amro Bank), and space agencies (ESA/ESTEC) using Internet technologies (e.g. HTTP, SMTP, HTML/XML and related protocols, JavaScript) and platforms (e.g. IBM AS/400, Microsoft Windows, Mac OS, and Unix/Linux).
Skills & Competencies
Champion of user-centered design across the organization.
Translation of client business rules and practices into functional requirements for large, complex information projects.
Understanding existing client business processes and rules while translating strategies into functional design.
Analysis of user tasks and development of task models and usage scenarios.
Strong business acumen with a focus on strategic analysis.
Extensive experience with research techniques such as interviewing and observations.
Needs analyses and requirements gathering for the development of audience profiles, user scenarios, storyboards, sitemaps, wireframes and navigational prototypes.
Planning and facilitation of usability tests, surveys and focus groups.
Project management (team leader) of an interdisciplinary team of interaction designers, visual designers, front-end developers, and user researchers.
Excellent verbal and written communication skills (incl. presentation skills) in English and Dutch.
Programming and scripting in Perl and ECMAScript.
Markup languages such as XHTML/CSS, XML and its derivates.
Appropriate tools on PC/Win and Apple/Mac platform (e.g. Office, Visio, Illustrator, Photoshop).
Education
[1989] University of Amsterdam (Instructional Technology) - cum laude
[1989] University of Amsterdam (Applied Linguistics)
[1976] Teachers College of The Hague
Affiliations
Online presence